Welcome February
With the passing of Christmas we are now in the New Year, closing the book on January and writing a new Chapter for February.
Valentine's Day has various roots in history.  It is a day of romance, or is it?
Valentine's Day
February holds the sweetheart's holiday: Valentine's Day History.The beginning is said to originate from a Roman holiday Lupercalia, a fertility celebration which occurred on February 15. Pope Gelasius in circa 496 set February 14 as the Christian holiday to honor St. Valentine. According to InfoPlease there were at least three St. Valentines, so deciding on which one this change occurred for is a bit obscure.
It was in the 18th century the credit seems to go for the exchanging of gifts and cards. Today it is estimated that 25% of cards are sent during the Valentine's Day holiday.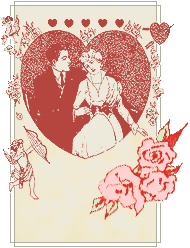 Today there is controversy around Valentine's Day is a commercial holiday. It is a day set aside now for romance, sharing a meal, gifts, and quiet moments with the person you love.
What do you have planned for Valentine's Day this year. February 14 is on a Tuesday this year. $1 tacos from 3 p.m. to Closing.
We invite you to share your special day with all of us here at Barrett Junction Cafe. For hours and directions take a look at this page.
Reminder: Parties of 13 or more, please let us know ahead of time so we can ensure we have a table reserved for you.
Please follow and like us: